1st Place Samuel White, 5th grade, Holly Springs Elementary
2nd Place Lena Bowers, 7th grade, Turner Middle School
3rd Place Aaron Guger, 7th grade, Chapel Hill Middle School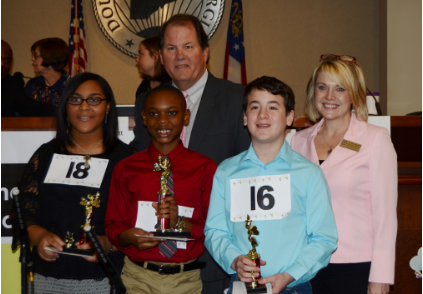 The Spelling Bee went more than 20 rounds, and the winning word was "arachnid." Click below to view a recording of the spelling bee:
The first and second place winners participated in the Georgia Association of Educators District 4 Spelling Bee on February 25 at the DeKalb County Board of Education Complex.

We appreciate the DCAE for sponsoring this event!