Dr. Tim Scott
Assistant Superintendent of District Operations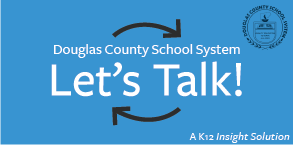 770-651-2213
---
The Facilities Department incorporates the responsibilities of the Maintenance & Construction Departments in:
Renovations and Additions
Our Mission
The mission of the Douglas County School System Facilities Department is to maintain the highest level of service possible to the school district, the community, and especially all students and teachers. This mission is achieved by utilizing in-house personnel for construction projects, emergency repairs, routine maintenance, and preventative maintenance programs; thus improving facilities to create cost-savings for the school system and taxpayers.
Maintenance
The Maintenance Department consists of two Facilitites Maintenance Coordinators, Accounting Specialist, Maintenance Secretary, and a 35 member maintenance staff with various certified trades and specialties. This department efficiently provides the upkeep of buildings and equipment while ensuring a safe environment for students and teachers.
Certified Trades
Electricians, Electronics Technicians, HVAC Technicians, and Plumbers
Specialized Trades
Painters and Locksmiths
Facilities Maintenance Coordinators
Hugh Mitchell
770.651.2234
Jack Gardner
770.651.2211
Construction
The Construction Department consist of a Capital Improvements Coordinator. This department organizes and manages projects through the planning, bidding, construction, and post construction stages. Also, the department provides advice and guidance to architects and engineers regarding design and development of plans, specifications, economical structural design, mechanical systems, and site improvements.
Capital Improvements Coordinator

Kirk Nicholson
770.651.2215
ESPLOST
Education Special Purpose Local Option Sales Tax
Approved by voters in a special referendum, ESPLOST is a one-cent countywide sales tax on consumer goods purchased by individuals who live, work, visit, and shop in Douglas County. The proceeds from ESPLOST pay for school-related capital improvements such as the construction of new buildings, additions, renovations, and modifications of existing buildings, technology upgrades, furnishings for K-12 educational facilities and bus purchases.
As Douglas County continues to grow, so does the need for more schools. Before ESPLOST, bond referendums were used to fund the construction of new schools. These bonds had to be paid back with interest over many years by the school system thus creating long-term debt. The adverse reaction to a school system's burden of long-term debt usually leads to an increase in property tax. ESPLOST benefits our community,because the tax is collected from not only residents of Douglas County, but by any and all individuals who shop here, thus enabling our school system to build the much-needed schools without increasing its debt.
A picture of our growth:
| | | |
| --- | --- | --- |
| SCHOOL YEAR | STUDENT ENROLLMENT | |
| 1990-91 | 13,982 | |
| 1991-92 | 14,197 | |
| 1992-93 | 14,384 | |
| 1993-94 | 14,739 | |
| 1994-95 | 15,088 | |
| 1995-96 | 15,635 | |
| 1996-97 | 16,132 | |
| 1997-98 | 16,604 | |
| 1998-99 | 16,862 | |
| 1999-00 | 17,003 | |
| 2000-01 | 17,541 | |
| 2001-02 | 18,196 | |
| 2002-03 | 18,775 | |
| 2003-04 | 19,793 | |
| 2004-05 | 20,912 | |
| 2005-06 | 21,928 | |
| 2006-07 | 23,951 | |
| 2007-08 | 24,599 | |
| 2008-09 | 24,707 | |
| 2009-10 | 24,786 | |
| 2010-11 | 24,382 | |
| 2011-12 | 24,661 | |
| 2012-13 | 24,845 | |
| 2013-14 | 25,478 | |
| 2014-15 | 25,777 | |
| 2015-16 | 25,813 | |